TO VISIT THE MERSEA PIZZA BAR MENU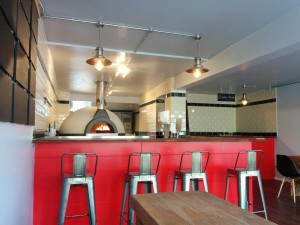 TO HIRE 'LITTLE RED' OR TO SEE OUR EVENING PITCHES
DELICIOUS STONE BAKED PIZZAS.
We offer stone baked pizzas, waffles, tea, coffee, cold drinks and locally produced ice cream at our take away pizza bar on Mersea Island. Call 01206 381612 to order or come in and bring a bottle to enjoy your pizza with if you choose to sit in.
We also organise 'build your own pizza' children's parties, at our pizza bar. Where you child and guests can learn the art of making pizza and play party games. Please contact us for more details.
We serve stone baked pizza and cold drinks from our classic 1967 Citroen HY fire brigade van, which like the pizza bar is fitted with a stunning Dragon wood burning oven.
The van takes bookings for events, from weddings to festivals and anything in between. Please contact for a quote or to go through menu options.
We are currently doing regular street food nights at local venues, click on the link above to find out where and give us a call on 07467240863 after 3pm to order.